Meeting/Event Information
Gibbs Medal Reception honoring John Hartwig: "A New Approach to Chemical Synthesis through Catalysis"
The Chicago Section of the ACS cordially invites you to the presentation of the 2015 J. Willard Gibbs Medal to Professor John Hartwig, the Henry Rapoport Chair in Organic Chemistry at the University of California, Berkeley. Dr. Hartwig will be the 104th recipient of the Gibbs Award, first given by the Chicago Section to Svante Arrhenius in 1911. The Gibbs Medal is considered one of the most prestigious awards in our field, placing Dr. Hartwig in the company of previous awardees Pauling, Curie, Langmuir, Barton, Hammet, and others of historic prominence. Dr. Hartwig's citation declares he is receiving the Gibbs Award...
For ground-breaking advances in organometallic and synthetic organic chemistry related to transition metal-catalyzed construction of carbon-carbon and carbon-heteroatom linkages.
For achievements in synthesis, characterization, and mechanistic studies of novel reactive organometallic complexes, and development of new practical catalytic synthetic methods.
The Gibbs reception will bring together some of the most powerful figures in chemistry, including ACS President Diane Grob Schmidt, CEO Tom Connelly, Secretary Flint Lewis, Past ACS Presidents Bill Carroll and Ann Nalley, and others. Also attending will be brilliant past Gibbs Medalists and Gibbs Jurors, President of the Malta Conferences Foundation, Zafra Lerman, and others among the sharpest minds in chemistry. We welcome all the chemists of Chicagoland to enjoy this tremendous opportunity to meet leaders of the chemical enterprise. Please register at your soonest convenience.
Please read more about the award on our Gibbs Award page.
ABSTRACT
From Prozac to perfume, sustainable plastics to solar energy, catalysis enables our current standard of living and controls our potential to progress sustainably. The reduced emissions of modern cars, the abundance of fresh food at our stores, the beginnings of green energy, and the new pharmaceuticals we use to treat disease are made possible by chemical reactions controlled by catalysts. But how well can we design a new catalyst or a needed catalytic reaction? If we could design fundamentally new catalytic reactions, then new approaches to the synthesis of organic molecules could be realized. The design of such catalysts and catalytic reactions is widely viewed as a grand challenge of synthetic chemistry.
Research in my group has sought to design catalysts that create an approach to chemical synthesis by conducting reactions at typically inert portions of organic molecules. Organic molecules contain clusters of atoms called "functional groups" where most chemical reactions occur. The sections of the molecules containing carbon-hydrogen (C-H) bonds are typically considered inert. We have discovered catalysts that create new chemical reactions that occur at these typically inert C-H bonds and, thereby, create new strategies for the construction of organic molecules and new methods to modify the composition of structurally complex organic molecules.
This lecture will discuss the principles by which these new catalysts are designed. Examples of important catalysts used today, and examples of catalysts developed through discovery and design in my own research laboratory will be described.
---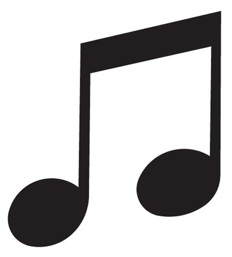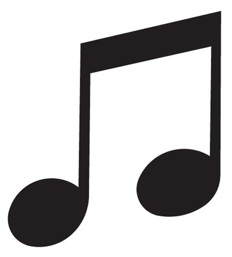 The reception will feature live violin and piano music performed by Boris and Alla Gorelik, world-class classically trained duet.
---
MENU
Hors-d'oeuvres and 2 complimentary drinks

Cream of Mushroom Soup

Caesar Salad

Red and White Wine

CHOICE OF ENTREE:


Beef Tenderloin Brochette with Wild Mushroom Sauce

Gulf Coast Red Snapper Filet broiled and served with Roasted Red Pepper Sauce

Angel Hair Pasta with Wild Mushrooms and light Parmesan Sauce with Vegetable Medley

Chocolate Cake
RESERVATIONS
Please make your reservations by NOON, Wednesday May 13.. No refunds will be made after that time. If you have problems making online reservations, please call the Chicago Section office at 847-391-9091.
BIOGRAPHY
John Hartwig was raised near Schenectady New York, received his A.B. from Princeton University, obtained his Ph.D. from U.C. Berkeley with Bob Bergman and Richard Andersen, and conducted a postdoctoral fellowship at MIT with Stephen Lippard. In 1992 he began his independent career at Yale University and became the Irenée P. DuPont Professor in 2004. In 2006, he moved to the University of Illinois where he was the Kenneth L. Rinehart Jr. Professor of Chemistry. In 2011, he returned to U.C. Berkley as the Henry Rapoport Professor. Professor Hartwig's research focuses on the discovery and understanding of new reactions catalyzed by transition metal complexes. He is well known for contributions to widely practiced cross-coupling chemistry that form arylamines, aryl ethers, aryl sulfides, and a-aryl carbonyl compounds and for the discovery of practical C-H bond functionalization reactions. He is the author of the textbook "Organotransition Metal Chemistry: From Bonding to Catalysis." He has received numerous awards, including an A.C. Cope Scholar Award, the ACS award in Organometallic Chemistry, the H.C. Brown Award for Synthetic Methods, the Nagoya Gold Medal, and he was elected to the National Academy of Sciences in 2012.
Directions:
From Chicago
Take I-90 west to Highway 53 North. Exit Algonquin Rd., Rt. 62 east and go to LaMirage Restaurant on the right.
From I-294 North/South
Take I-294 north or south to the I-90 junction near O'Hare. Travel west on I-90 and follow the directions above.
From I-290/I-355/Rt. 53
Travel north past I-90 as 355 turns into 53. Exit Algonquin Rd., Rt. 62 east and go to LaMirage Restaurant on the right.
Parking: Free
Tickets
$50.00 Member
$50.00 Non-member
$0.00 Lecture only
Documents