Meeting/Event Information
The Advanced Research Projects Agency - Energy: A New Paradigm in Transformational Energy Research, by Prof. Eric Toone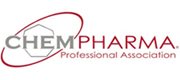 Come join the ACS, AIChE, and ChemPharma for an evening of transformational energy research supported by the new ARPA-E agency, and to discuss how to improve communication among scientists using social media. Dr. Eric Toone, Deputy Director for Technology for the Advanced Research Projects - Energy and Duke U. Biochemistry Professor, will lead the primary after-dinner talk, "The Advanced Research Projects Agency – Energy: A New Paradigm in Transformational Energy Research". Prof. Katie Leach from Valpraiso U. will give a pre-dinner talk on "Using Social Media to Communicate To Fellow Scientists."
Full details, including special registration for students, retired and unemployed chemists can be found at: http://chicagoacs.net/meetings/12jan.php
5:00 - 6:00 PM - Job Club
5:30 - 6:30 PM · Pre-dinner talk by Katie Leach
5:30 - 6:30 PM · Social Hour
6:30 - 7:30 PM · Dinner
7:30 - 7:45 PM · General Meeting
7:45 - 8:45 PM · After-dinner talk
Prof. Toone's Abstract: In the Spring of 2009 President Obama announced $400M in American Recovery and Reinvestment Act (ARRA) funding for a new agency – the Advanced Research Projects Agency, or ARPA-E. The Agency exists to fund high risk, high reward transformational research to reduce energy related emissions, reduce imports of energy from foreign sources, improve energy efficiency in all economic sectors, and ensure American technological lead in advanced energy technologies.
In two years the agency awarded over $350M in support of 121 projects across the entire energy landscape, including renewable energy, biofuels, building efficiency, carbon capture, and the electrification of transportation. But achieving impactful change in the energy space requires successful negotiation of a path to commercialization plagued by pitfalls that often frustrate the deployment of technological innovation.
This lecture will describe the history and mission of ARPA-E, highlight some of the revolutionary technologies currently supported by ARPA-E, and examine through example critical considerations for the deployment of transformational energy technology.
Tickets
$37.00 Member
$39.00 Non-member
$20.00 Student/Unemployed/Retired
$0.00 Cash at the door: $35 member/ $37 nonmember/ $20 student/retired/unemployed