Meeting/Event Information
Global Climate Change - What? How? Can We Mitigate It? - Dr. Andy Jorgensen (June 2013)
Is the Earth's climate changing? If so, is there anything that should be done to mitigate it? What facts do you use to support your opinions about climate change? Come join the ACS for this award-winning presentation by Prof. Andy Jogensen to learn and discuss the facts of this contentious topic pervading today's social, political, and business conversations.
SOUTH!
We'll be holding this meeting on the far South side of the Section - about 40 minutes South of the University of Chicago in Hyde Park, just inside Indiana. This one's for YOU, South Siders and Hoosiers!
AWARDS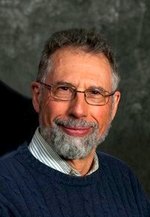 We will also be celebrating the substantial contributions of Dr. Milt Levenberg to the Chicago Section. We are giving him the Sections' Distinguished Service Award for his dedicated service, including his extensive labors maintaining the Section's website.
We will also be honoring those in the section who have been members for 50 and 60 years. - Major milestones!
PROGRAM
5:00 - 6:00 · Job Club
5:30 - 6:30 · Social Hour
6:30 - 7:30 · Dinner
7:30 - 7:45 · Distinguished Service Award and 50- & 60-year Member Awards
7:45 - · General Meeting, including talk
ABSTRACT
What do you think about the weather of the past twelve months? Was it similar to when you were a child? A young adult? Has it changed significantly? Do you think our climate is changing? Come participate in this award-winning presentation on climate change and its possible causes, a very intense topic in our country these days. It finds its way into political, business and social conversations, often with considerable disagreement among participants.
Dr. Andy Jorgensen, Assoc. Prof. of Chemistry & Environmental Sciences and Director of General Chemistry at the University of Toledo, OH, and Senior Fellow at the National Council for Science and the Environment, will give background information about the phenomenon and the methods which have been used to characterize these changes, using authoritative sources to document the facts. The human dimension of the problem will be emphasized and the possible consequences of various scenarios explored. We will then consider possible solutions to the problem that can be characterized as mitigation and adaptation strategies. Participants will be invited to share their views by using personal response devices. Questions and comments will be encouraged.
MENU (Family Style Dinner)
Gazpacho soup, relish tray (homemade coleslaw, cottage cheese & pickled beets)

Teibel's Fried Chicken & baked mostaccioli with meat

Baked potatoes, coffee, hot or iced tea & milk if anyone asks

House peppermint ice cream for dessert
BIOGRAPHIES
Dr. Jorgensen spent a sabbatical leave as Senior Fellow at the National Council for Science and the Environment (NCSE) in 2008-9. His primary work on this leave was the development of climate change curricular materials in collaboration with other faculty from NCSE's Council of Environmental Deans and Directors. At Toledo he directs the introductory chemistry program which serves over 1,800 students per term. He also works on innovative educational techniques including online education and student response systems. He previously served as an assistant vice president for academic affairs at the university.
He earned a Ph.D. in Physical Chemistry from the University of Illinois at Chicago and a B.S. in Chemistry from Quincy University. He completed a postdoctoral appointment in chemical education at the University of Illinois at Urbana-Champaign. He has conducted research in the area of the environmental impact of synthetic fuels while working at Argonne National Laboratory. In 2013 he received an ACS Committee on Environmental Improvement award for his work on Sustainability in Chemical Education. He has been awarded a University of Toledo Outstanding Teaching Award and was twice appointed as a Master Teacher in the College of Arts and Sciences. He is a member of the American Chemical Society's (ACS) Committee on Education and serves as the councilor of the Toledo Local Section of ACS. He was selected as a 2012 ACS Fellow.
His work on climate change education has been supported by NASA and NSF.
Dr. Milt Levenberg, winner of the Chicago Section's Distinguished Service Award, was told that he stuck hairpins in electric wall outlets before he was one year old, and that he tried to take apart the family refrigerator at five. By then his parents realized that they were raising a scientist … or an appliance repairman. As far back as he can remember, Milt was curious about the physical world around him and how it worked. So when he learned what a scientist was, he realized he wanted to be one of them. When Milt was in his teens, his family and neighbors lived in fear of being blown up by the pyrotechnics that Milt and his friends created in his basement "laboratory".
Milt attended IIT in Chicago, and earned a BS in Chemistry, along with an award for the outstanding chemistry senior at IIT in 1958. Along the way he joined the Phi Lambda Chemistry honorary and Sigma Xi Scientific Society, and was the only chemist at IIT to ever be invited to join their Rho Epsilon electrical engineering honorary. It helped to have a love of electronics and a double-E major for a room-mate.
Milt went to grad school at Caltech in Pasadena, and received a Ph.D. in Chemistry with a minor in Physics. By then he had realized that his true love was chemical instrumentation and the fledgling field of computers. He joined Abbott Laboratories in 1965 as a Senior Chemical Physicist (a title he and his boss made up because it sounded sexy). His first assignment was to take charge of the newly established NMR lab, and within a couple years was given the assignment to establish a mass spectrometry facility at Abbott. He became a charter member of the American Society for Mass Spectrometry, and a charter member and second president of the Madison-Chicago-Milwaukee (MCM) Mass Spec Discussion Group. He was elected to Abbott's scientific ladder, later known as the Volwiler Society, in 1973, and became a Section Head and later the Department Manager of Abbott's Structural Chemistry Department. He was promoted to the rank of Senior Project Leader in 1997 and awarded the Lifetime Achievement Award from the Pharmaceutical Products Division in 2000. He retired in 2001.
In her capacity as Chair of the Chicago Section, in 1998 Margaret Stowell Levenberg asked Milt, her husband of less than a year, to create a website for the Chicago Section – a task he accepted with enthusiasm. Little did he know at the time, responsibility for the Chicago Section website was about to become a life-long project, or so it seems. In 2003 Milt was asked to run for Chair-Elect for the Section. His election to that position started a cascade of elected and appointed positions in service to the Chicago Section, including Chair, Gibbs Jury Chair, National Affairs Chair, Policy Chair, Director, Councilor, Section Trustee, and an active member of the Illinois State Fair Committee, the New Technology Committee, the GLRM Committee, the National Chemistry Week Committee, and, of course Webmaster for the Section's website. He also wears the hat of A/V guy for the House Committee, and continues to serve on many of these committees as well as still serving as a Director, Councilor and Trustee. He treasures the many friendships he has formed with fellow members of the Chicago Section.
As a councilor, Milt has been an active member of the ACS National's Communications and Public Relations Committee (CPRC) since 2008, and an enthusiastic Chemistry Ambassador since shortly after that.
Milt retired from Abbott because his professional career was interfering with his many hobbies and activities, which include skiing, canoeing, scuba diving, biking, photography, web page development, and electronics and computers in general. Fortunately, Margy enjoys the same sporting activities, which means you will often find them out of town in pursuit of a good ski hill or attractive bike trail or paddling river. They will be the first to say "life is good".
KEYWORDS:
chemistry, chemical, chemist, chemical engineering, science, scientist, scientific, chicago, chicagoland, chicago area, pharmaceutical, pharma, engineer, engineering, materials, material, materials science, academic, academia, college, university, industry, industrial, enterprise, energy, future, power, climate change climate_change, weather, global warming, hockey stick, controversy, polar ice cap, distinguished service, distinguished service award, climate science, climate_science, geoengineering
Tickets
$37.00 Member
$39.00 Non-member
$20.00 Student/Unemployed/Retired
$0.00 Cash at the door: $35 member/ $37 nonmember/ $20 student/retired/unemployed