Meeting/Event Information
Beyond B12: The New/Old Bioorganometallic Chemistry - Marcetta Darensbourg (Basolo Award)
Professor Marcetta Y. Darensbourg is the winner of the 2013 Basolo Medal from Northwestern University!
Please join Northwestern and the Chicago ACS to congratulate Prof. Darensbourg and listen to her two talks:
(Technical Seminar at Northwestern:)
"Crossroads of Organometallic and Coordination Chemistry: Synthetic Analogues of the Hydrogenase Active Site"
[See abstract below]
•
After-dinner:Beyond Vitamin B12: The New (Old?) Bioorganometallic Chemistry (or "What's THAT Molecule Doing in an Enzyme Active Site?")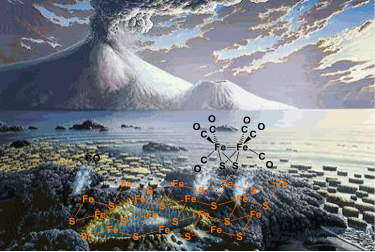 Credible arguments may be made that the iron-sulfur world approach to the origin of biomolecules might involve sulfide-iron-carbonyls as templates for condensation reactions. That such fragments, bearing toxic cyanide and carbon monoxide as ligands, ultimately became sophisticated, perfected enzyme active sites in living organisms is a thesis difficult to prove, but intriguing to consider.
This short after-dinner lecture will focus on the events that led the speaker, trained in organometallic chemistry, into the field of hydrogenase enzyme active site biomimetics. The application of the well-established tenets and principles of the coordination chemistry of metal carbonyls, reaction mechanisms, and the value of small molecule models of complex biomolecules connects to many seminal contributions of Professor Fred Basolo.
Please join the Chicago ACS and Northwestern University for a TWO-TALK event. Prof. Darensbourg will give her technical talk at Northwestern's Technological Institute in the late afternoon, and will deliver a second talk at the Basolo Award reception that evening.
PROGRAM
4:30 - 5:45 · Technical lecture at NU's Technological Institute, Lecture Room 3
6:00 - 7:00 · Reception and Social Hour at the Hilton Orrington
7:00 - 8:00 · Dinner
8:00 - · General Meeting, including talk
ABSTRACT - TECHNICAL SEMINAR at 4:30
The enormous response of chemists to the exciting organoiron molecules found in the active sites of [NiFe]-, [FeFe]-, and [Fe]-hydrogenases has produced a new field in the area of bioorganometallic chemistry. Synthetic efforts directed towards structural and functional (with regards to 2 H+ + 2e- = H2) models of these active sites have been enriched by various spectroscopies and theoretical models. The lessons learned go beyond comparisons to the enzymes, and into fundamental new chemistries. Perhaps this is because despite the advances in synthesis and mechanistic insight that the H2ase-inspired, base-metal catalysts have provided in the past decade, a systematic development that draws on the expected necessary features to improve performance has not produced highly active and robust molecular assemblies.
Arguably the best molecular electrocatalyst for hydrogen processing that has resulted from the hydrogenase active site inspiration is a mononuclear nickel complex with a built-in pendant nitrogen base—but with no diatomic ligands or proximal metal, the DuBois catalyst. Other monometallic H2-evolving catalysts, with or without pendant bases, have also been reported. Nevertheless the ubiquity of bimetallic active sites in biology provides a compelling argument for investigation of features that inform on the contributions of individual metals to the overall catalytic processes. Are the metals in concert with shared molecular orbitals? Or do redox changes at one metal merely change the donor ability of the thiolate sulfurs that bridge the metals?
Such questions are addressed with a now "classic" diiron model and a new non-carbonyl complex with an obvious iron dithiolate as bidentate ligand to a second iron, a dinitrosyl iron moiety. Comparisons to the familiar [FeFe]- and [NiFe]-hydrogenase biomimetics based on iron carbonyls expand the possible base-metal electrocatalysts into the non-innocence of iron-nitrosyl chemistry.
MENU
Grilled endive salad

(

Balsamic Roasted Asparagus, Slow Roasted Roma Tomatoes

Candied Walnuts, Maytag Blue Cheese, Petite Peppercress

Balsamic Reduction and Basil Oil)

CHOICE OF:

Lavender Scented Salmon

(French Beans Glazed in Truffle Honey, Fingerling Potatoes

and Pinot Grigio Beurre Blanc)

Rosemary Chicken Breast

(Parmesan Risotto, Asparagus and Wild Mushroom

Demi Glace with Cream)

Portobello Mushroom Ravioli with Steamed Broccolni

(Roasted Roma Tomatoes and Parmesan Broth)

Dessert: Homemade Warm Bread Pudding With Caramel Sauce

Wine served with dinner (1 glass per attendee)
BIOGRAPHY
Professor Marcetta Y. Darensbourg is a native of Kentucky, with a Ph.D. from the University of Illinois. Following academic posts at Vassar College and Tulane University, she joined the faculty at Texas A&M University, College Station, TX, in 1982. She holds the title of Distinguished Professor of Chemistry. Trained as an organometallic chemist and with earlier research programs in low valent transition metal hydrides, the possibility of metal hydrides in nature, specifically as intermediates in hydrogenase metalloenzymes lured her into the new field of bioorganometallic chemistry.
She has been a leader in the development of synthetic analogues of the diiron hydrogenase active site and the insight they bring to the catalytic mechanism of these natural fuel cell catalysts.
KEYWORDS:
chemistry, chemical, chemist, chemical engineering, science, scientist, scientific, chicago, chicagoland, chicago area, pharmaceutical, pharma, engineer, engineering, materials, material, materials science, academic, academia, college, university, industry, industrial, enterprise
origins of life, chelator, chelation, artificial enzymes, artificial life, synthetic biology, chemical biology, hydrogen, hydrogen fuel, fuel cell, hydrogen economy, energy, alternative energy, clean energy, clean fuel, fuel
Tickets
$35.00 Member
$37.00 Non-member